Bilingual French-English kindergartens in Singapore
3 min read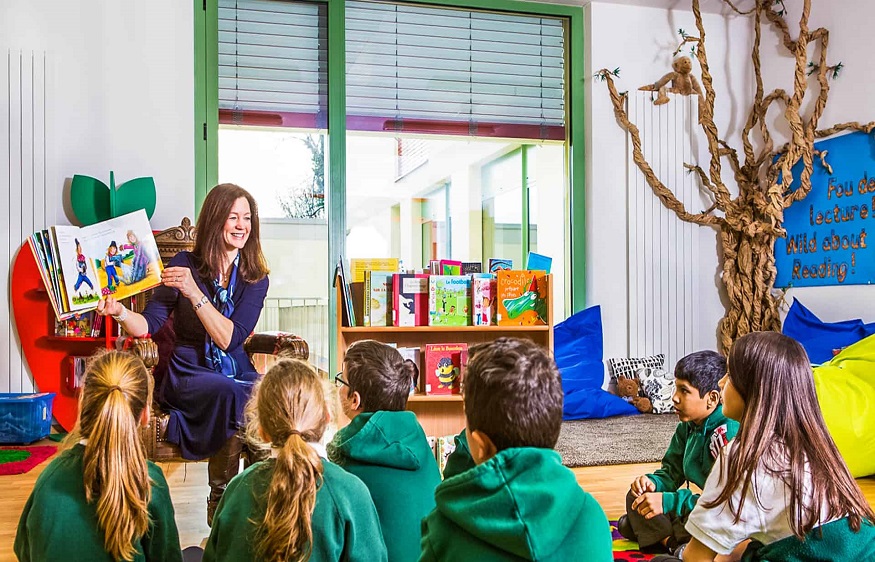 Leaving one's familiar environment to settle abroad is already a challenge. But when this is experienced as a family, parents face a new source of concern: how to choose the best educational system that will allow their children to integrate and flourish? To help you, here is a list of bilingual French/English nursery schools in Singapore in a few articles (click on the title to access the full article)Since the start of the 2017 school year, the French School of Singapore (LFS) has opened a Kindergarten Very Small Section (TPS) class, intended for children aged two. The point with Sébastien Clergeault, director of the LFS kindergarten, and Virginie Belin, teacher of the TPS-PS class.
New in the language course of the French School of Singapore
The kindergarten of the French School of Singapore becomes bilingual from the middle section and the number of places offered in the bilingual curriculum is greatly increased.All children are welcome at Chicky & Olive, to learn while having fun"
Sophie Wong is a mother of two, teacher and early childhood educator. Her dynamism and involvement in the education of her autistic son, from whom she draws particular experience and sensitivity, led her to found "Chicky & Olive", a bilingual kindergarten where all children, in difficulty or no, find their place and a playful education, in a benevolent environment.
EDUCATION – Opening of the School of Olives
The Les Oliviers French Montessori school opened its doors in September 2016; it is the first bilingual French school in Singapore based on Montessori pedagogical principles. It is the result of an initiative launched by a group of French parent entrepreneurs based in Singapore. Zoom on this project to create a non-profit school, with its founders and the future principal educator in charge of pedagogy.
EDUCATION – Montessori, "more than a method, a philosophy of education"
In Singapore as elsewhere, the Montessori pedagogy is attracting more and more parents looking for an alternative education. We wanted to know more about this method of education founded in 1907 by Maria Montessori, an Italian doctor devoted to the cause of children, based in particular on discovery, sensory education and the freedom of the child. Interview with Elodie Adolphe, Montessori educator at the bilingual French-English kindergarten "Les Oliviers, french Montessori".
The bilingual Montessori school "Les Oliviers" is moving to Dempsey
At the start of the 2018 school year, Les Oliviers school is expanding and moving to Dempsey. On 200 m2, Les Oliviers will open two "ambiences", a Montessori term to speak of a class. Indeed, in addition to the current Children's House, a second atmosphere will be offered, a Children's Community for children aged 15-16 months (walking guaranteed) to 3 years old.
LAURA MESSIER – Founder of the kindergarten "Les petits Gaulois" on the East Coast
"Les Petits Gaulois" is a new kindergarten opening on the East-Coast. This is good news for the French-speaking community in the area, which sees, in addition to the Lycée Français kindergarten at Ang Mo Kio 3, and La Petite École, which opened in September 2012 at Turf Club road, the possibility of enrolling their children. near his home, in a bilingual French environment? English.
La Petite Ecole, joyful learning in a green setting
The Little School has become big. Created in 2012 by two young French people – Viviane Salin and Vincent Rosa – anxious to offer their children and others a school environment that is as green and open as possible, the bilingual nursery school welcomed 133 pupils during its 4th school year in 2015 in Turf club road. Back-to-school gift last September: the opening, for children aged 18 months to 3 years, of La Petite Crèche in the Serangoon Gardens district.