THE BEST INTERNATIONAL PRIVATE SCHOOLS IN MARBELLA
3 min read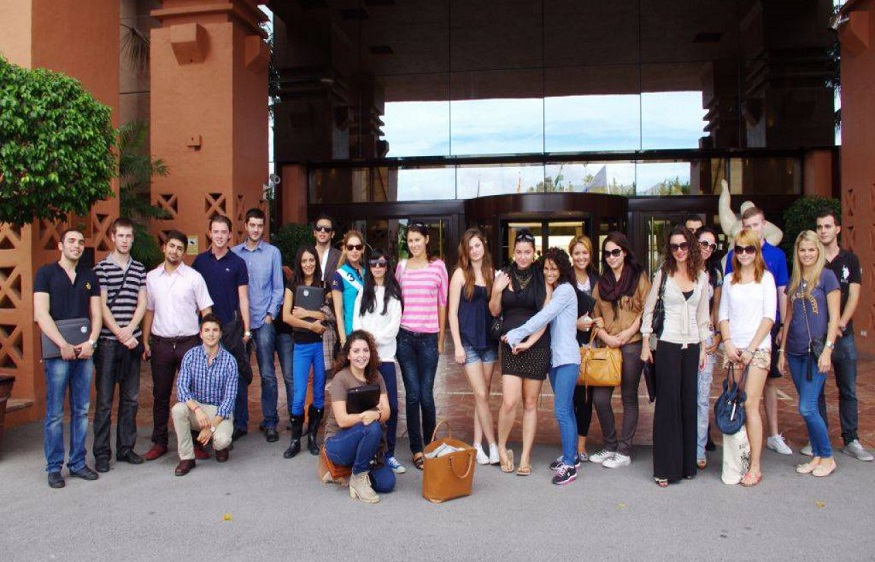 The best international private schools in Marbella are among the best schools in Spain. Marbella is synonymous with quality of life: a privileged climate, sun, sea, exquisite gastronomy, exclusive residential areas and also a great educational offer for the children of the residents. It is not surprising that many groups of students leave every year from the international private schools of Marbella to the best universities in the world, which will prepare them to be part of the elites of dozens of countries.
SAN JOSE DE GUADALMINA
Proof of this is having been included in the prestigious Forbes list of the 50 best private schools in Spain . The Colegio San José has another headquarters in the city of Estepona. Its program includes all stages of education.
The Colegio San José offers bilingual English-Spanish education. In addition, their students receive excellent instruction in French and German, including specific preparation for the DELF tests of the Alliance Française and those of the Goethe Institut.
The private international school of San José de Guadalmina attaches fundamental importance to new technologies. Its methodological programme, called STREAMING (Science, Technology, Radio and Multimedia, Engineering, Arts and Mathematics), is an obvious example.
Football school and music school for students
The sports facilities of the San José School stand out among the educational centers in the region. They include an Olympic swimming pool, basketball and tennis courts. Also worth noting is its prestigious Professional Conservatory of Music, where students receive its musical education.
SWANS INTERNATIONAL SCHOOL
Founded in 1971, Swans International School is one of the most traditional private international schools in Marbella. Swans International School has two teaching centres: a primary school in the El Capricho urbanization (just outside the urban area of ​​Marbella, on the famous Golden Mile ) and a secondary school in Sierra Blanca, one one of the most exclusive luxury villa developments in Marbella, at the foot of the mountains that border the town.
Swans International School has combined the example of the best British schools with Singapore's advanced education systems, admired by scholars for their magnificent results. Its remarkable language teaching system adds Chinese and Arabic to more traditional languages, such as English, French, Spanish and German.
 It emphasizes the development of vocabulary, mathematics and familiarization with new technologies, with an emphasis on participation and "cooperative learning".
In secondary education, pupils aged 7 to 11 follow a curriculum based on the UK National Curriculum, culminating in public examinations for the International General Certificate of Secondary Education (IGCSE).
Spaniards and those with native Spanish also follow the Spanish system (EP and ESO). Baccalaureate students (12 and 3 years old) follow the International Baccalaureate diploma program.
Swans International School offers excellent sports facilities, with football and basketball courts, as well as a wide range of extra-curricular activities including cooking, painting, music and various sports.
ENGLISH INTERNATIONAL COLLEGE
English International College is another of the best international private schools in Marbella. Founded in 1978, English International College Marbella is proud to send dozens of students each year to the best universities in the world (including Oxford, Cambridge, Harvard and Yale).
Its curriculum incorporates elements from top English educational institutions. It is one of the few schools which, from the primary stage, offers specialized education in computer science, music and physical education to all pupils from the age of 3. These same students also receive training in foreign languages ​​including Spanish, French and even Mandarin Chinese.
Few students are as familiar with the use of new technologies as those at the English International School in Marbella. With an eye on the future that awaits us, students receive courses in virtual reality, 3D printers and artificial intelligence.
However, this in no way implies neglecting the fundamental pillars of learning, such as a passion for reading or mental arithmetic. All this from a purely humanist perspective, centered on the person and their socialization.
Located in Marbella East , in the prestigious area of ​​Elviria, the English International College has modern sports facilities including a swimming pool and football and basketball courts.