Elevate Your Coaching Career with ICF Certifications
4 min read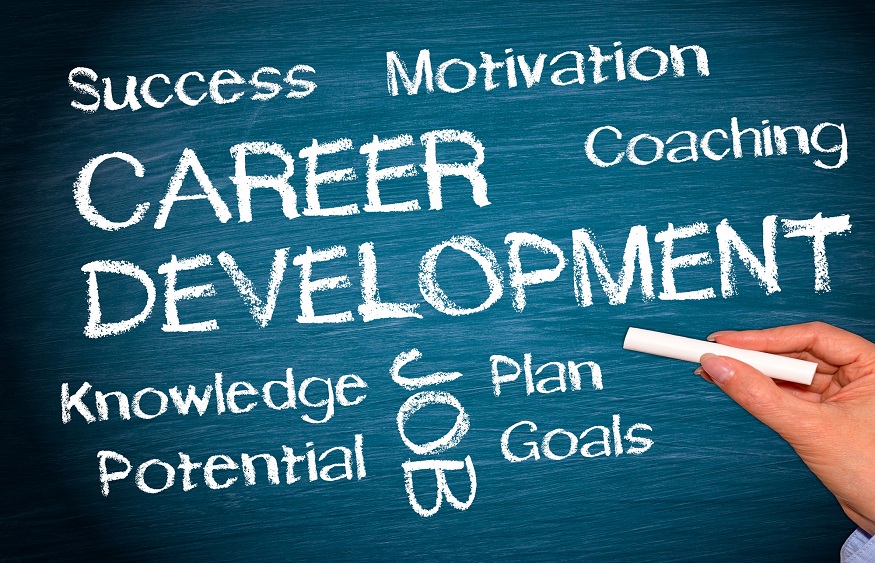 In this ever-evolving world, continuous personal and professional development is crucial to meet the new challenges that arise every day. Individuals and organizations seek guidance in dealing with the challenges they face. This is where life coaches help. To become a certified life coach, the International Federation of Coaches (ICF) offers many options for finding an excellent coach. Whether you're starting a career in coaching or simply want to improve your coaching skills and become certified, earning ICF Level 1 certification can get you one step closer.
Level 1 certification from the International Federation of Coaches (ICF) is a recognized standard of competence and professionalism in coaches. It shows your commitment to ethical coaching strategies and your ability to help clients achieve their goals. In this article, we'll discuss the importance of ICF Level 1 Certification and how it can improve your coaching practices.
First, let's define coaching, which has become one of the most sought-after professions. Life coaching is a hybrid of therapy and counseling that incorporates approaches from sociology, vocational counseling, and vocational training. The coaching program addresses specific personal problems, career successes, general situations, and transitions in the patient's personal life, relationships, or career, by analyzing and building barriers to decide on a plan to make their lives what they want them to be.
On the same page, a life coach works one-on-one with a client to help them with personal growth, career development, behavior modification, and goal setting A life coach supports clients and allows them to overcome fear and find balance in their personal and professional lives through a series of achievable steps. Whether you want to start a career as a life coach or advance your skills and credentials as a professional coach, ICF coaching certification can be your boost.
Benefits of taking ICF-certified courses to become a life coach:
Comprehensive Skills Development: An ICF-accredited course offers a curriculum that enables you to develop a wide range of essential skills, such as active listening, powerful questioning, and goal setting. These courses can be applied to a variety of training areas, such as vocational training, job training, health care, and others so that you can choose your specialization
Credibility and Recognition: ICF (International Coach Federation) is a globally recognized organization and having an ICF certificate instantly boosts your credibility and presents you as a qualified professional in the coaching industry.
Global Network: The ICF's extensive international network connects you with coaching professionals all around the world, creating opportunities for cooperation, mentorship, and professional development. Clients frequently prefer certified coaches because they want to know they are dealing with qualified specialists.
Higher Earning Potential: An ICF certification can lead to increased earning potential because customers are typically prepared to pay extra for the assurance of working with a certified coach who has demonstrated competence and adherence to professional standards.
An ICF certification demands ongoing professional development to keep you current on the newest coaching trends and able to advise clients effectively. It is also personally rewarding to become an ICF-certified life coach. It allows you to help others while also learning about your personal development and living a more fulfilling life.
ICF approves various certification programs as well as level 1 and 2 training programs. So you can choose from the options available according to your interests. The difference between these different programs is that certification programs are training programs. Once you complete any training program you receive a certificate from the ICF accredited institute. You are then a certified coach who can launch your coaching practice. Level 1 and Level 2 programs take it a step further. These programs are intended for coaches who, after receiving training/certification, wish to get an ICF ACC or PCC credential. To get this, you take whichever training or certification program you choose, and the institutes add all the other prerequisites for an ACC/PCC, including mentoring hours, extensive coaching hours, and a performance evaluation for the ACC/PCC Coach Knowledge Assessment Test.
Multiple institutes are offering these training and certification programs online and offline to choose from based on your preference and availability. When selecting a course, there are a few factors to consider:
Check to see whether the program is offered by the ICF: There are many dishonest businesses out there that employ confusing terminology to make it appear as if their programs have been approved by the ICF although they are not. The ICF Training Program Search page on their official website is the ONLY way to confirm. Search to find the institute's name in the "Training Organization" field.
Online courses are affordable and very convenient: the use of technology for all the courses eliminates the need for physical infrastructure and thus reduces the overhead expenses. This allows online institutes to offer courses at affordable prices. You can very conveniently attend the classes in the comfort of your place reducing the time, energy, and money spent on actually traveling to a physical institute.
Check if the mentors are experienced as this allows them to teach outside the book with more effective techniques.
Global exposure: internationally accredited courses provide an opportunity for global networking which is beneficial for an ever-advancing field of coaching to learn newly developed skills from around the world.
Specialization: check if the organization has specialized teachers along with courses in various areas allowing you to choose your desired specialty.
In the dynamic field of coaching, ICF certification serves as a symbol of excellence, equipping you with the skills, recognition, and global connections needed to embark on a rewarding coaching career or elevate your existing practice. Whether you're starting your journey or advancing your coaching credentials, the path to success begins with ICF. When choosing a program, ensure it's ICF-approved and aligns with your goals. Online courses offer affordability and convenience, while experienced mentors and global exposure can enhance your learning experience. Carefully choose your program and become a successful life coach guiding individuals in taking actionable steps toward a more fulfilling life.